---
Self-taught celebrity artist Thomas Arvid possesses an unerring ability to refine a moment. In doing so, he captures our wonder and has become an art world phenomenon. Art Business News credits him with "launching a major art trend…" with his oversized still life compositions of wine. Arvid astounds viewers with the intricate details of his images and with his mastery of light, depth, and reflection. Putting more than 700 hours into each oil painting, Arvid, with his passion for excellence, creates exquisite works that are treasured by collectors around the world.
Arvid is almost as well known for his philanthropy as for his creativity. His work has generated millions of dollars for charities and he generously donates not only his art, but also his time and his celebrity. As Arvid explains it, "I am incredibly blessed and thrilled that I can give back and make a difference. There is nothing as satisfying in this world as knowing that you have helped someone, inspired someone, or made the world a better place. And while I am happy to donate my art, it is also important to me to be hands-on with my giving."
In addition to being a visual artist, Arvid is also an accomplished musician, a fabulous chef, a dedicated family man, and generally one of the most gracious and affable people you could meet. Spend a short time in his company and you realize that his undeniable charisma stems from a humble center, a true heart, and a contagious passion for excellence. You find that creator of those exquisite paintings is as compelling as the painting themselves.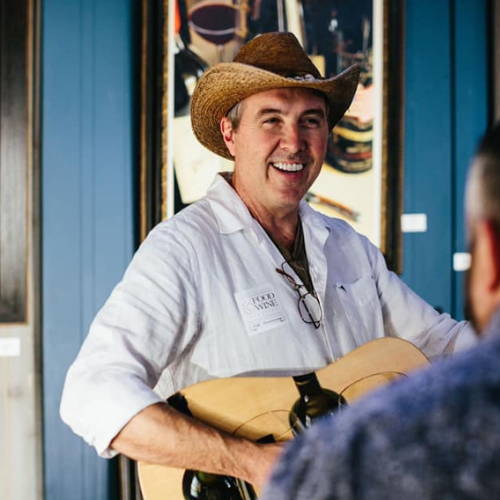 ---
---